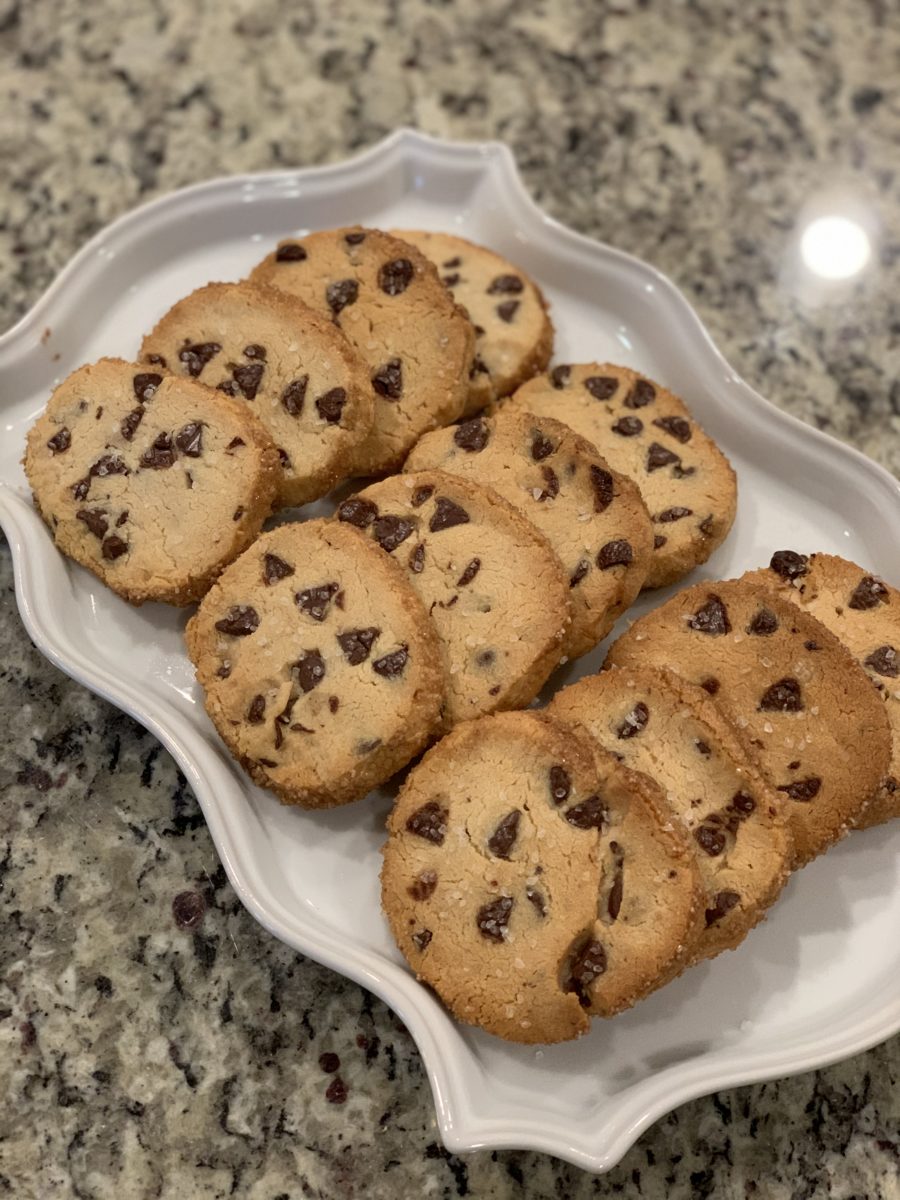 SERVINGS: 24 COOKIES
TIME: 2 HOURS 30MINS
That's what roman says. If you observe it irritating to purchase salted butter only for this recipe, you can utilize unsalted and add 3/4 teaspoon genuine salt, all things equal. I would like you to know that if you're purchasing European butter (and gracious, if there was ever an opportunity to go a little overboard on it, it has arrived) in European bundles, most will come in 250-gram blocks, which are (drumroll) inside 5 grams of what you need here. The recipe works completely even without this 5-gram pat of margarine.
1 cup plus two tablespoons (9 ounces or 255 grams) salted butter, cold, cut into small pieces
1/2 cup (100 grams) granulated sugar
1/4 cup (50 grams) light brown sugar
One teaspoon (5 ml) vanilla extract
2 1/4 cups (295 grams) of all-purpose flour
6 ounces (170 grams) semi- or bittersweet dark chocolate, chopped (you want chunks, not thin shards of chocolate)
One large egg
Demerara, turbinado, raw, or sanding sugar for rolling
Flaky sea salt for sprinkling
Beat the butter, granulated and brown sugars, and vanilla with an electric blender until light and fleecy, scratching down the bowl on a case-by-case basis. Add flour, and blend just until consolidated. Add chocolate pieces, and blend just until consolidated. The blend will look brittle. Along with the development of the times, many contemporary foods are popping up on the market. People are competing to create new foods, which serve traditional foods such as the taste of home food or food from abroad.
Split between two sheets of material paper, waxed paper, or cling wrap, and utilize your hands to frame the dough parts into log shapes around 2 to 2 1/4 crawls across. Chill until thoroughly firm, around 2 hours. I hurried this in the cooler (30 minutes, tops) yet felt that the cookies were better after resting longer. (Yet, do realize that it works!)
When you're prepared to bake the cookies, heat your oven to 350°F. Line a couple of large baking sheets with material paper. Softly beat the egg and open up your chilled cookies logs to brush it over the sides. Sprinkle the coarse sugar on the open paper or cling wrap and roll the logs into it, covering them.
Utilizing a sharp serrated knife, cut signs into 1/2-inch thick adjusts. You will hit a few chocolate lumps, so saw tenderly, crushing the cookie to hold it back from breaking if needed. Orchestrate cookie cuts on pre-arranged sheets one inch separated (they don't spread a lot) and sprinkle each with a couple of salt—Bake for 12 to 15 minutes, or until the edges are simply starting to get brilliant brown. Let cool somewhat before moving to the cookies you don't eat quickly to wire racks to cool. Do ahead: The dough can be made ahead and put away, firmly enveloped by plastic, for as long as multi-week in the ice chest or multi-month in the cooler. Baked cookies keep in an impenetrable holder for five days, or so I've heard.