Transportation Security Administration (TSA) officers have found some strange things in people's luggage over the years, but finding a live cat inside a suitcase was an interesting first.
When an alarm alerted TSA employees to something amiss in the checked baggage at the John F. Kennedy International Airport in New York, the Florida-bound bag in question was put through an x-ray to check its contents. A horror movie moment ensued as the screen lit up red, revealing the apparent outline of a live creature inside the bag among the other contents.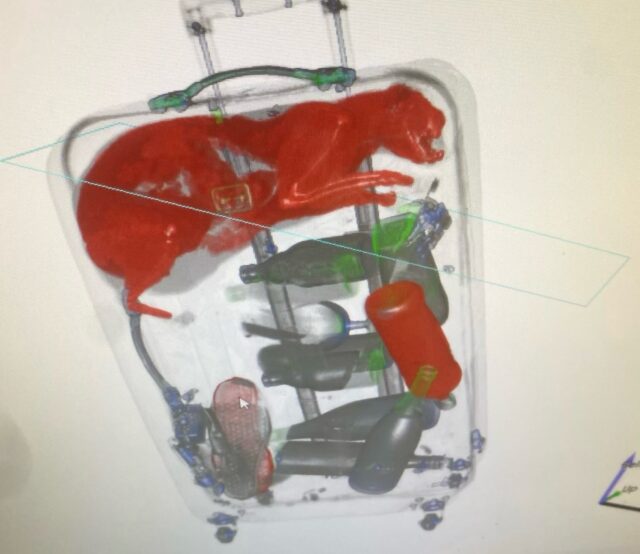 Cat's Out of The Bag
When TSA staff opened the bag, they found not a creature of nightmares like the scan suggested, but an adorable ginger cat named Smells! TSA Spokesperson, Lisa Farbstein said the TSA officer who opened the bag "was shocked" to find him there. We imagine Smells was shocked to be there too!
TSA took to Twitter to share the crazy incident and have some fun with cat puns, writing, "We're letting the cat out of the bag on a hiss-toric find."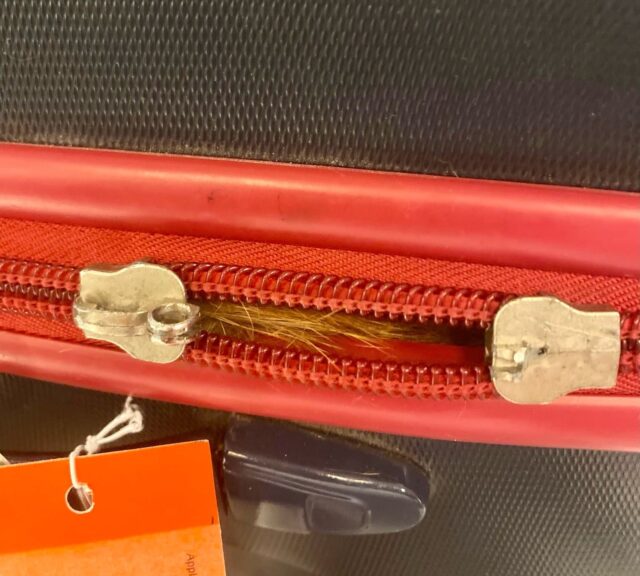 "This CATch had our baggage screening officers @JFKairport saying, 'Come on meow'!"
Talking to the NY Post, Smells' mom said the wily cat must have slipped into the suitcase after she'd gone to work, and when Alix, the owner of the suitcase in question, zipped up his bag, the story was put in motion. And upon the kitty's discovery, Smells' mom got a call from TSA, an officer asking her if she "wanted to press charges."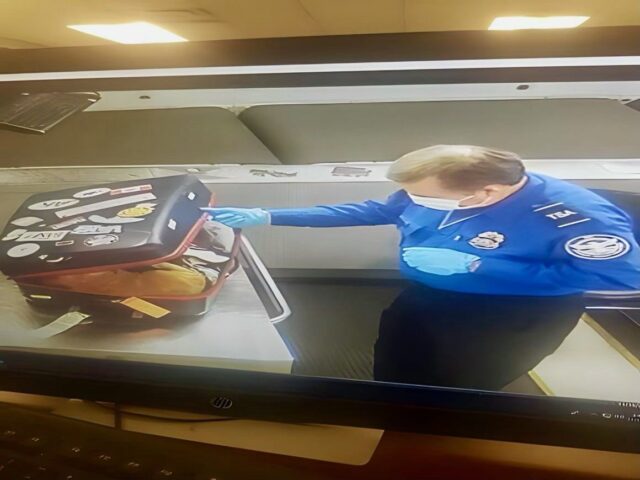 "He wanted to know if there was any reason he was trying to steal my cat and go to Florida," Smells' mom said.
But Smells hadn't been abducted; his own curiosity had just put him in a tight spot!
"Our cats really like to check out bags and boxes and apparently one of them climbed into his suitcase. It was just an accident."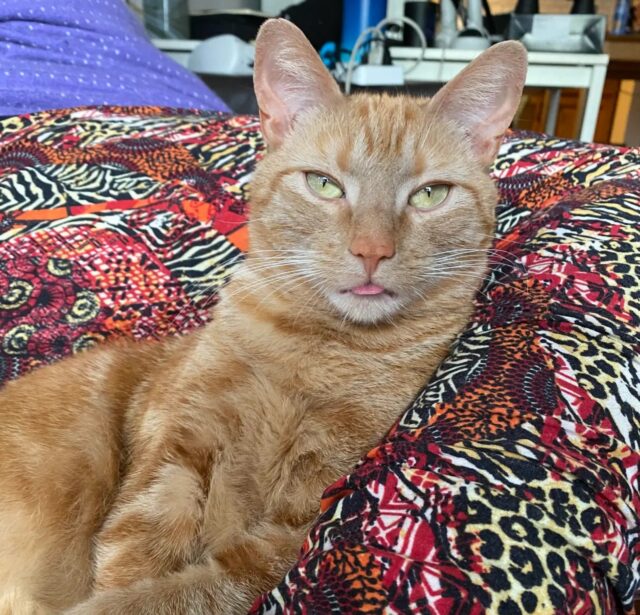 Unbothered By It All
And like any good cat mom, Smells' mom raced to the airport to collect her kitty, expecting to find him in a tizzy over the whole incident. But no, not Smalls.
"I was worried he'd be freaked out but he wasn't even meowing on the way back," said mom. "I went to give him some extra treats and he acted like nothing had happened."
RELATED: Danger At Sea, Artie The Cat Naps Through Rescue
After being liberated from the luggage, Smells is back home and safe. And Alix caught a flight to Orlando the next day without the feline stowaway.
We're letting the cat out of the bag on a hiss-toric find. This CATch had our baggage screening officers @JFKairport saying, "Come on meow"! Feline like you have travel questions reach out to our furiends @AskTSA. They're available every day, from 8 a.m. – 6 p.m. (ET). pic.twitter.com/LpIkLbAgzC

— TSA (@TSA) November 22, 2022
Turkey Dinner for Smells
TSA's Farbstein followed up the tale of Smells the checked bag cat with a tweet that revealed the orange tabby "enjoyed Thanksgiving at home in Brooklyn."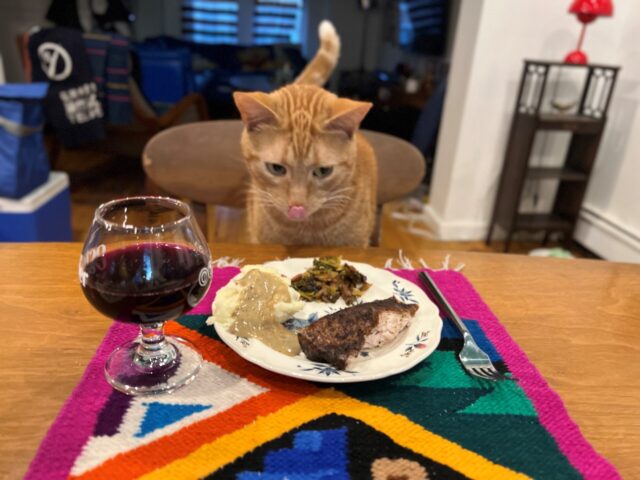 And since the flight Smells tried to hop was bound for Orlando, Farbstein also explained Smells' motivation, sharing, "Apparently Smells was planning to chase after a big mouse he heard was running around Disneyworld."
And with that, Smells' tale reminds us to always check our bags for feline stowaways when preparing for travel!
RELATED: Grab Your Blankies & Relax With Some Cat Nap Cuties
Feature Image: TSA/Twitter