Play on the sand and slash in the ocean at the top dog beaches in San Diego. We've gathered the best off-leash spots for you and your pooch in America's Finest City!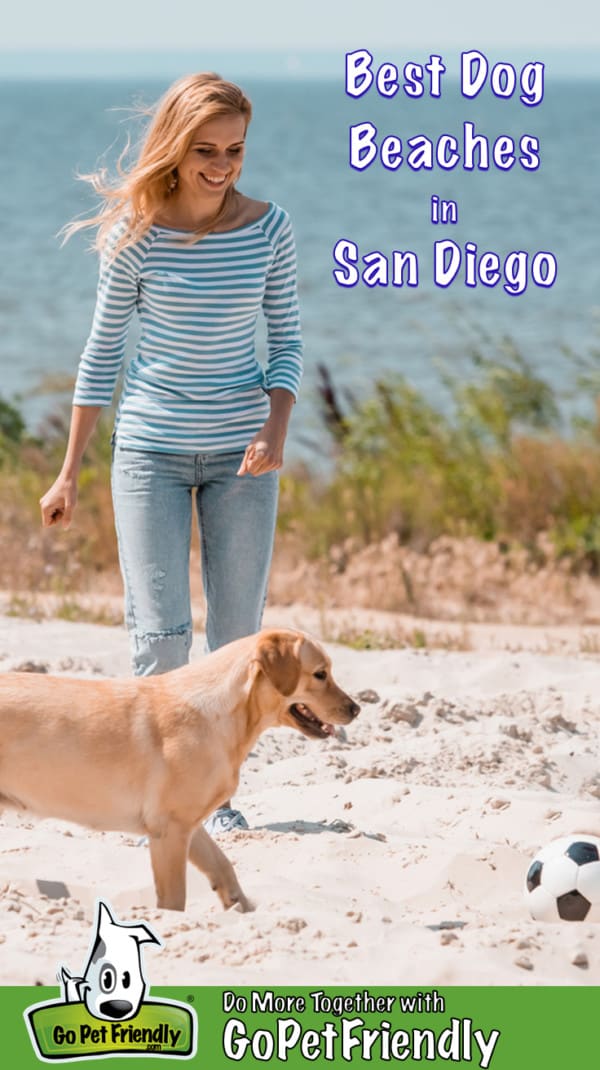 Pack up your pup's gear, grab the leash and your sunglasses and hit the beach! The dog beaches in San Diego are some of the best in the country. No matter which dog friendly beach you choose, you and your BFF (best furry friend) will have a fantastic trip that you'll never forget. 
Dog Beaches In San Diego
OB Dog Beach
I broadly proclaim this place to be the happiest place in San Diego! Ocean Beach has a vibe all its own … hippie, artistic, and funky.
Situated where the San Diego River meets the Pacific Ocean, the OB Dog Beach is a mile long. Open 24 hours a day, this beach can get busy on Saturdays and Sundays. If you prefer a more relaxed visit, come during the week with a blanket and a good book. It's pure doggy joy!

La Jolla Shores Beach
Compared to most of La Jolla's beaches, which are tucked into gaps between rocky points, La Jolla Shores is massive! This long, wide, and very popular beach stretches for over a mile.
Kayakers can put in at the south end of the beach for a paddle out to La Jolla Cave, and lifeguards are on-duty daily for swimmers and surfers. This beach is also tops for picnicking, sunbathing, playing in the water, and people watching.
Another thing this beach has going for it is that it's just in front of Kellogg Park, which has two grassy areas for picnics that are separated by a large parking lot. Rentals are available at the beach and on Avenida de la Playa where you'll also find a market and restaurants.
Even though the beach and the parking lot are both large, they can fill up on sunny days. Plan to arrive early and spend the whole day!
READ MORE ⇒  Things to Do in San Diego with Less Social Dogs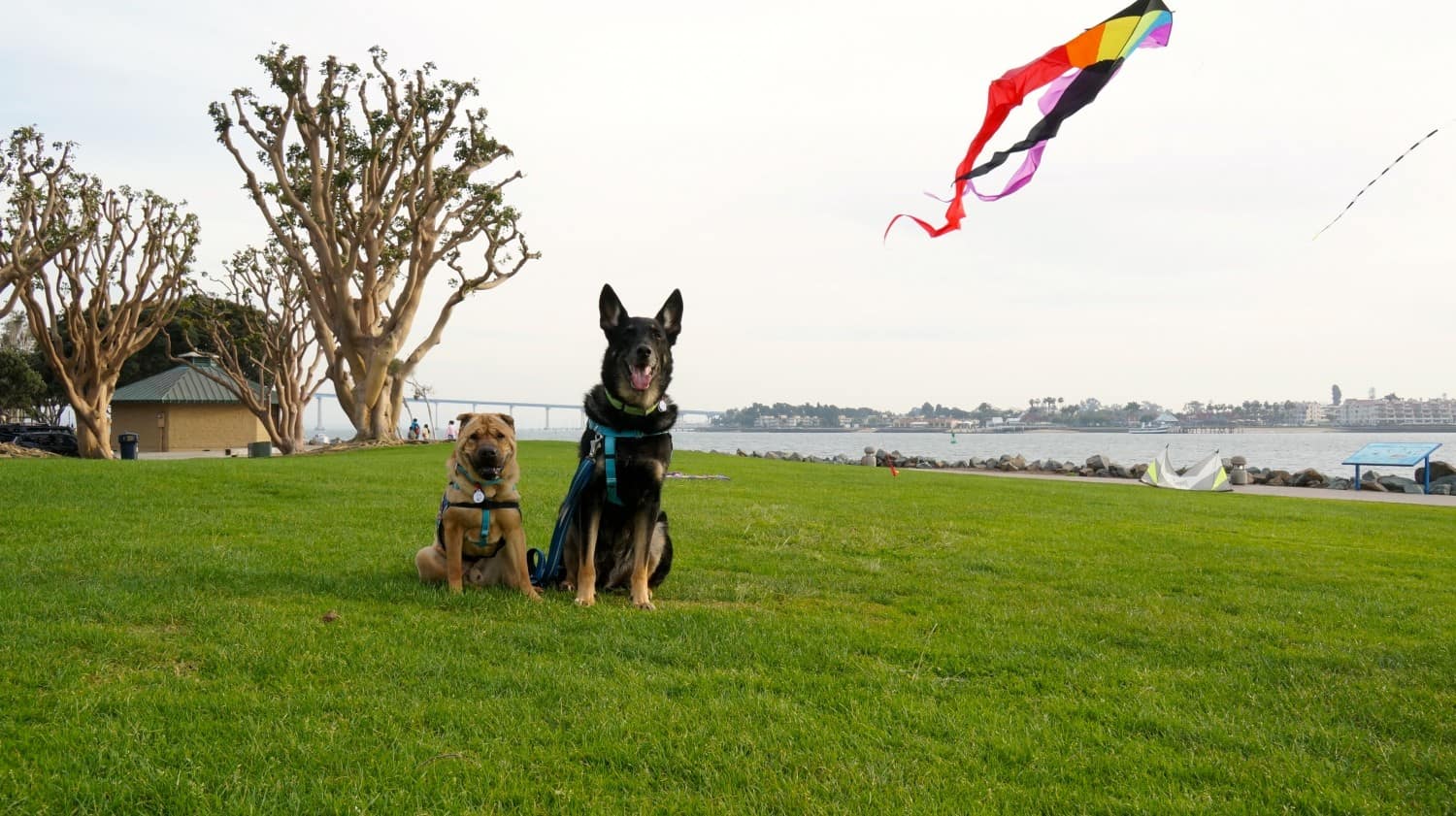 Coronado Dog Beach
Across the scenic Coronado Bridge, at the northern end of the island, you will find Coronado Dog Beach. This beautiful stretch of white sand is the only beach on Coronado Island that welcomes dogs.
With sweeping views from Point Loma to the Hotel del Coronado, it's definitely worth the trek. You might even catch a glimpse of Navy SEALS in training at the US Naval Station, which is right next to the dog beach.
Park on the street, and prepare for a bit of a walk – this place gets busy on the weekends! Be sure to keep your pets leashed until you reach the designated beachfront area. Coronado Animal Control strictly enforces the rules, and violations carry a $500 fine.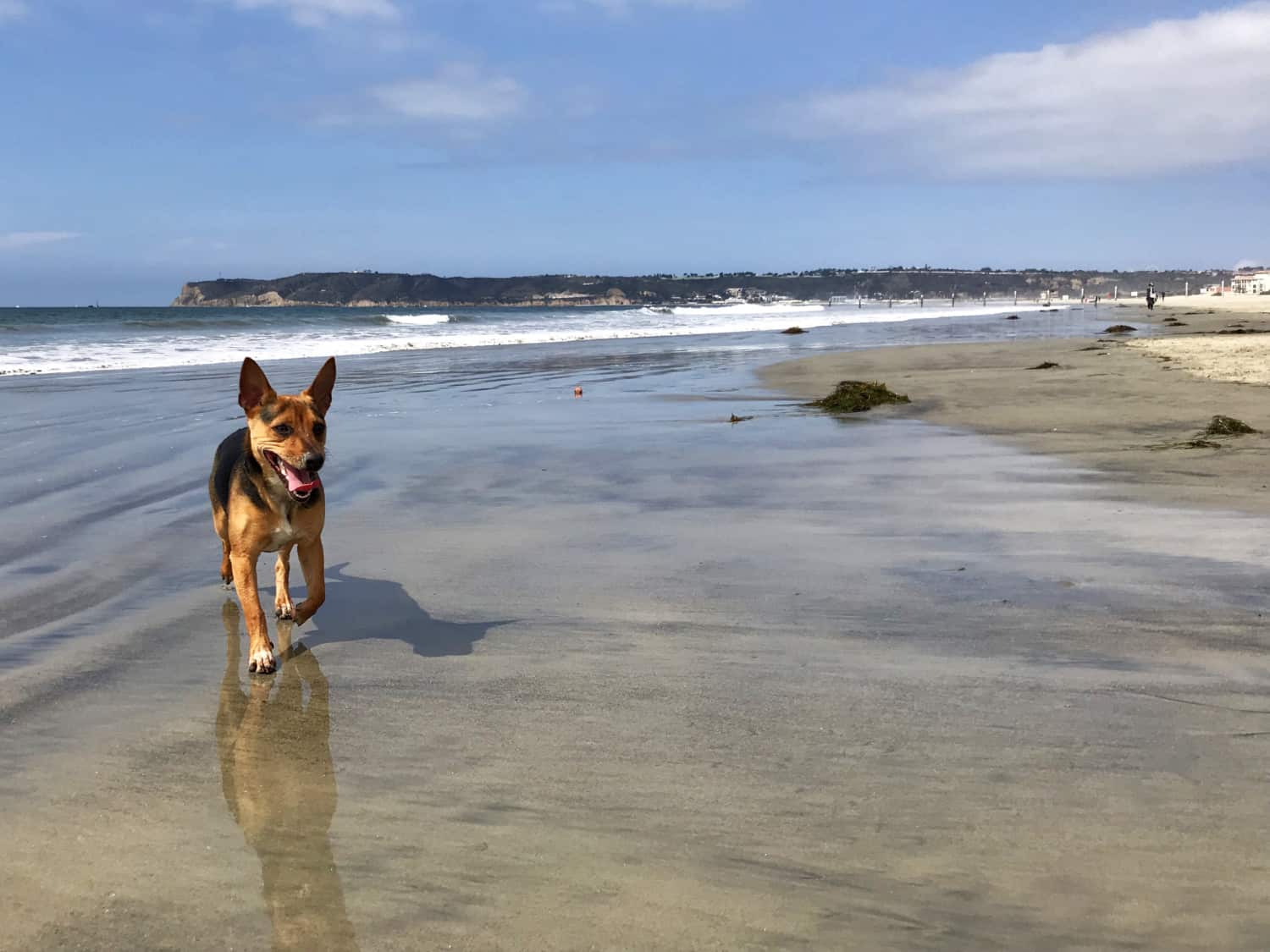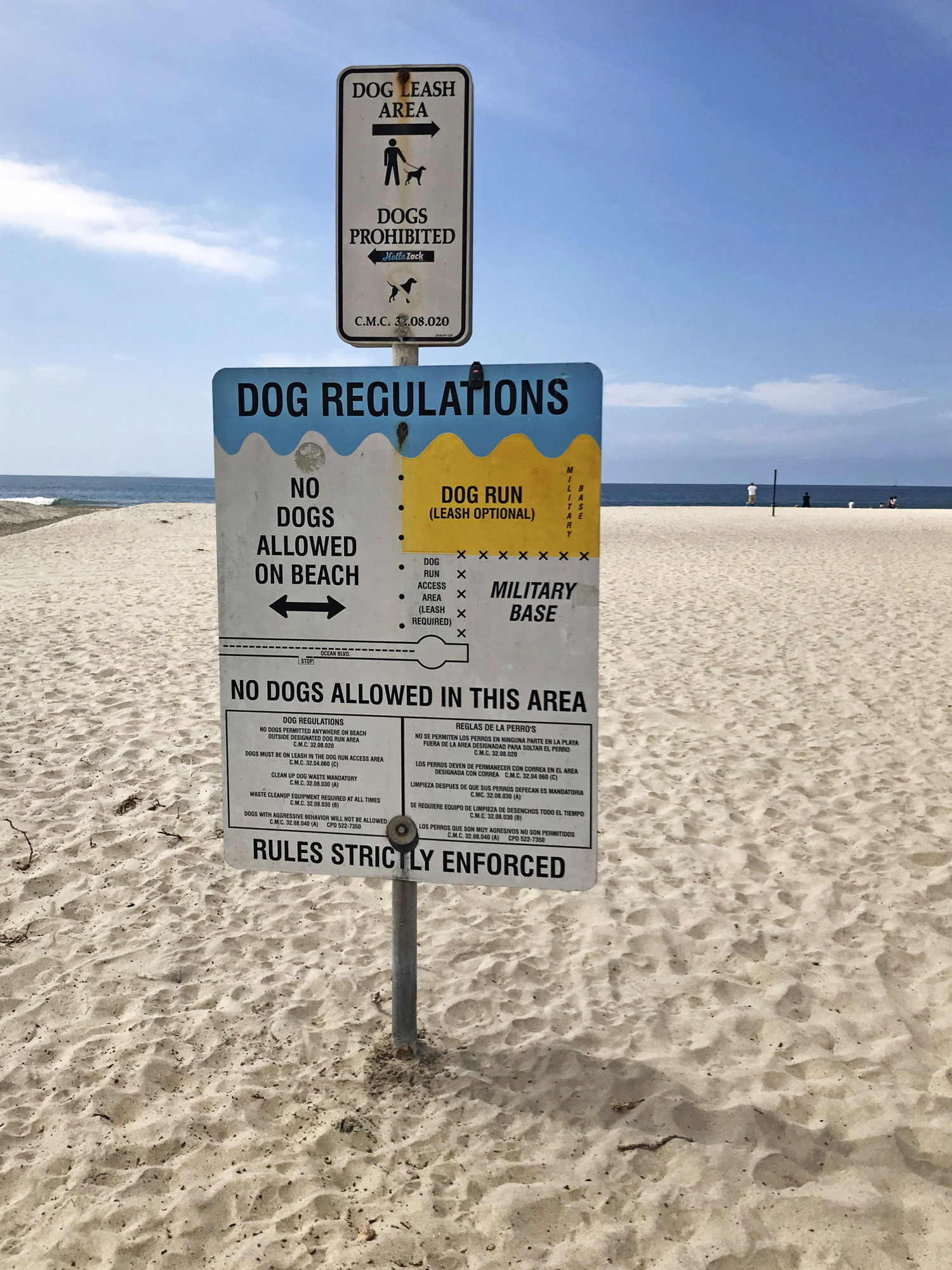 San Elijo State Beach – Cardiff-by-the-Sea
Leashed dogs are welcome on this long, narrow beach, which takes up most of the oceanfront land in Cardiff-by-the-Sea. This beach is popular with surfers, and from March-October there is a store near the park entrance that offers rentals, sundries, and food. There is even a Mexican restaurant on-site that's open year-round!
In addition to the beach, the state park has a large campground facility and a day-use parking area at the north end. Several long stairways and ramps lead from the parking areas and camp spots on the bluff down to the narrow sandy beach.
Keep in mind that swimming here can be dangerous. Be aware of rip currents and know what to do if you get caught in one.
READ MORE ⇒

  California's Dog Beaches – From the Redwoods to Santa Barbara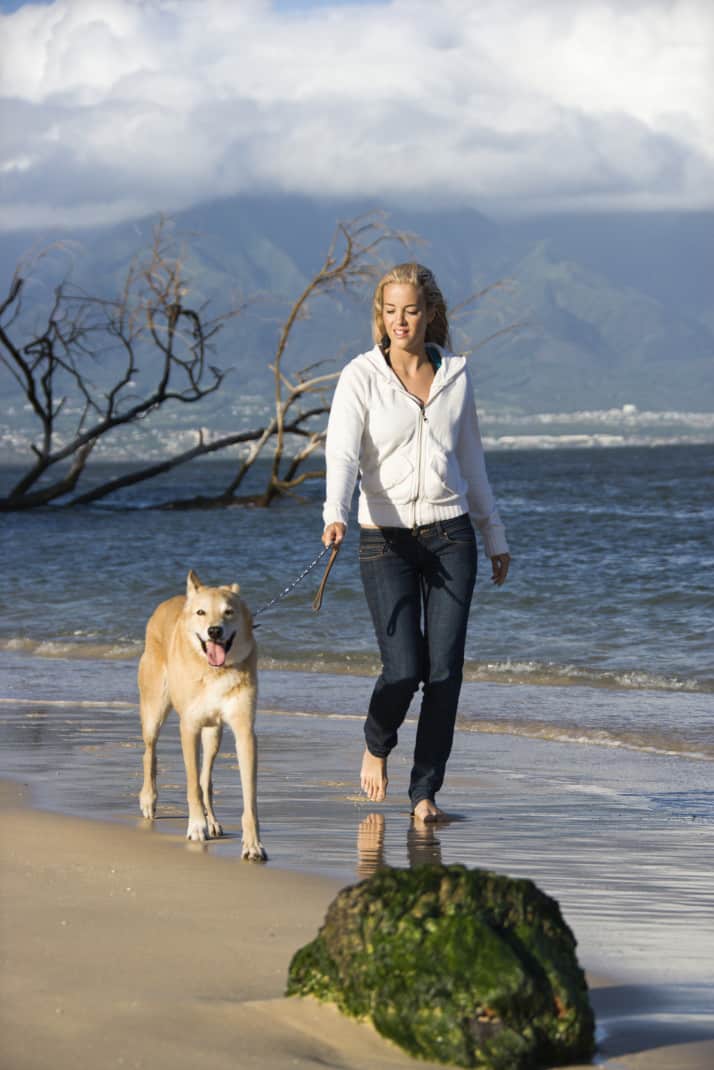 Del Mar North Dog Beach
Del Mar North Beach, commonly referred to as "Dog Beach," stretches nearly a half mile to Solana Beach. The beach includes the mouth of the San Dieguito River and the bluff along the coast.
Like a lot of Southern California, the Del Mar community is very dog friendly. However, dogs must have leashes on the beach during the summer. In the off season, dogs can shed their leashes.
Parking is metered, and you should expect to hunt for a spot on the weekends.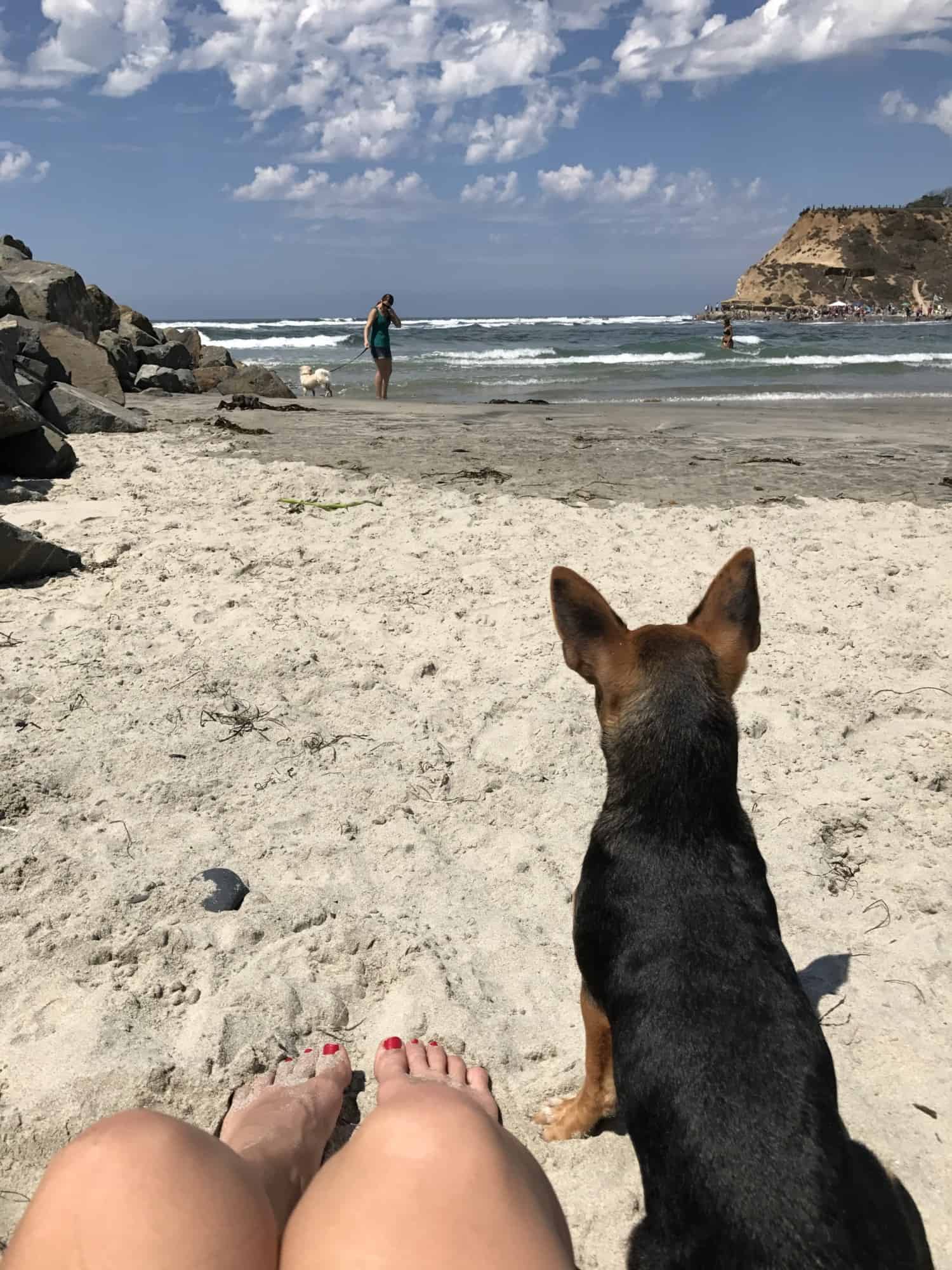 Fiesta Island
From the sandy beaches to the large open fields, Fiesta Island is a perfect beach destination! But don't take my word for it … Fiesta Island was voted 2016's Best Dog Park in the Country.
In addition to the happy pooches, views of Mission Bay, Sea World, and the San Diego skyline are on display.
Dogs are allowed off-leash throughout most of the park, and there are many fire rings where you can warm up after playing in the calm bay water. There are no water fountains, so make sure to bring plenty of water for you and your dog. There are no restrooms either – just a handful out outhouses. But parking is free and the island is beautiful.
READ MORE ⇒ Spend A Day At Dog Friendly Fiesta Island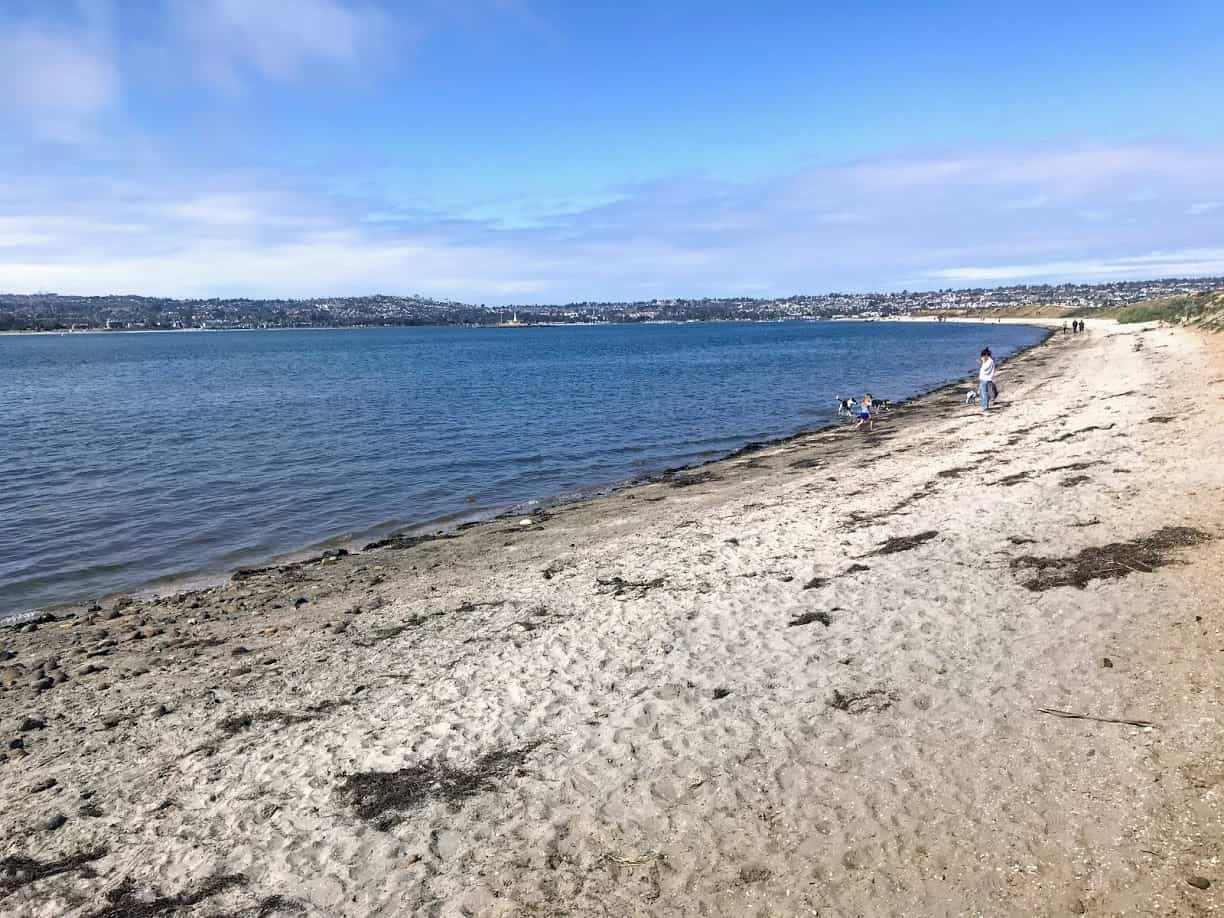 West Beach – Del Mar
In the city of Del Mar, dogs are always welcome. The entire beach is great, but the most popular place for canines is the North beach area. There's also a playground if you decide to bring the kids along too!
This beach allows dogs to run under voice control nine months out of the year, with the other 3 months requiring a leash.
Are there other dog beaches in San Diego that make your cut? Let us know about them in the comments!
READ MORE ⇒ More Things To Do With Your Dog In San Diego
About the Author: Laura Ferguson is content creator by day and a hiking, camping, adventurer by night. She loves to create and tell stories through words, graphics, video and photography. When she's not out exploring, you'll find her in yoga clothes, working on the computer, coffee in hand, a smile on her face and a small pup in her lap. Some photos in this post are Laura's.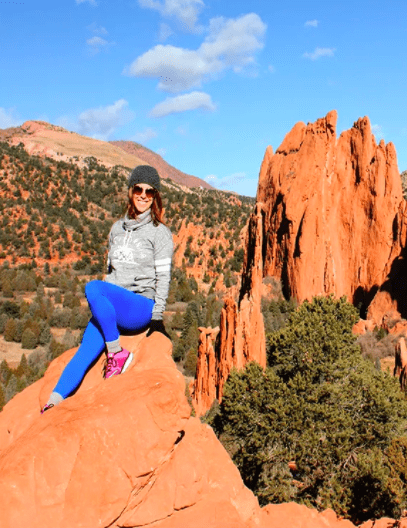 (Visited 16,918 times, 1 visits today)